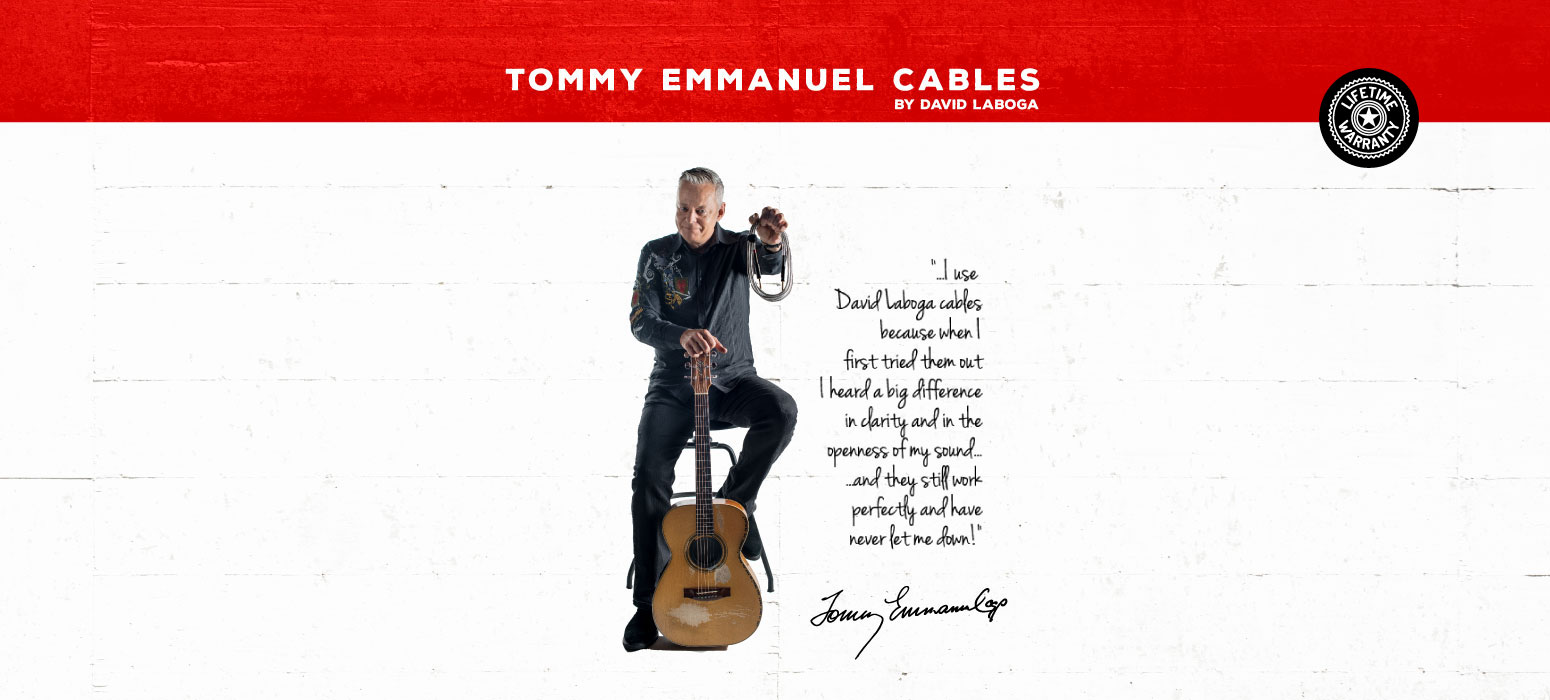 TOMMY EMMANUEL CABLES
Since 2011, we've been making Tommy's signature guitar cables – Special Edition. Special designed for his preferences.They have been recognized as one of the best cables for instruments in the market. In 2019, we decided to make cables that the electroacoustic market has not yet experienced.
We wanted to design a cable that would emphasize all of its sounds extracted from the guitar, the smallest noise, so the cable is very responsive.
Tommy can play like 3 guitarists at once, not to mention knocking etc :), so we wanted to make a cable that would be able to do in very high level separation, so that the listener and musician could hear each element separately but together, more 3D sound. Highs more natural , more nicer for ears. Together with Tommy, we decided to implement a new model, we called it NEW DIMENSION.
TE Cables are also available as the patch cables so You will be able to build big pedalboard without losing the signal quality of your tone.
LIFETIME Warranty
The cable is double protected by a special tube to give it the maximum lifespan. Even though it is heavily protected, it is one of the most flexible cables on the market in it's class. These combinations provide a cable that doesn't get tangled up (like others on stage) and they simply don't break. We care about every detail so the longer cables are equipped with velcro tie to ease and speed up the winding proces.
As all cables in DL, Tommy Emmanuel Cable has LIFETIME Warranty.